Rie Kida,
President

Translation is a process of transforming one language into another. A word or group of words has diverse connotations depending on how and where it is placed within a sentence or paragraph. Part of the skill of a translator is to manipulate words to make a translation come alive. Dictionaries define various meanings of words, however, when the words are placed in context, they may even express meanings beyond those defined by dictionaries.
When a writer chooses words carefully and appropriately, the words can signify what the writer intends to communicate to readers. This is also true with translation. A translator does not necessarily translate the source text word for word. This is an obvious practice when translating novels and other types of literature. However, in the field of technical translation, literal translation is required to maintain accuracy, and free translation is often considered to be inadequate. But is this true? We believe that in order to convey the true meaning of text, we may have to translate what is written between the lines, even in technical documents.
When the translation industry realized that translation processes needed to be streamlined, a spotlight was focused on machine translation as the answer. However, Comsus foresaw the limitations of machine translation. Instead, we incorporated SDL Trados, a software tool that assists translators, as our solution to promote efficiency and improve the end quality of our products, in addition to reducing costs. We were one of the first translation companies in Japan to undertake Japanese-to-English translation in SGML and XML formats by fully utilizing Trados functions. Now, we have a server version of Trados that enables close communication between clients, translators, and project managers, and allows them all to work collaboratively via the Internet. This system contributes significantly to satisfying our customers' business requirements.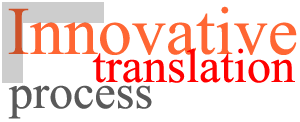 At Comsus, we do not just deliver translated documents to clients. We also work with clients. Before we begin the translation process, we discuss project requirements with clients and suggest an optimum management process, in particular one that will assist with potential future projects. What we call "content management" in terms of translation is the conversion of all existing files into a single file format so that they can be presented in printed format, used in websites, etc. In this way, our customers can utilize existing document assets in future projects, make text and terms consistent across documents, and reduce translation time and costs.

- Founded in April 1989 as a Translation & Documentation Engineering company.
- In February 1999, incorporated Trados Version 3 and started taking on projects for database vendors and other IT-related clients.
- In June 2001, installed Trados Version 5 to manage larger projects including multilingual manuals for a prominent semi-conductor manufacturer.
- In June 2005, incorporated a server version of Trados to enable staff to collaborate on projects.

Company name

Comsus Inc.
Address

6th floor, Yamada Bldg., 2-23-7 Higashi, Shibuya-ku, Tokyo 150-0011, Japan
Phone

(+81-3) 5485-1672
Fax

(+81-3) 5485-1674
Capital

10,000,000 yen
Established

April 1989
President

Rie Kida
Main bank

Bank of Tokyo-Mitsubishi, Ebisu Branch
Type of business

Japanese-English translation, Multi-language translation, Localization, Trados-related services, Website translation, Publishing, etc.